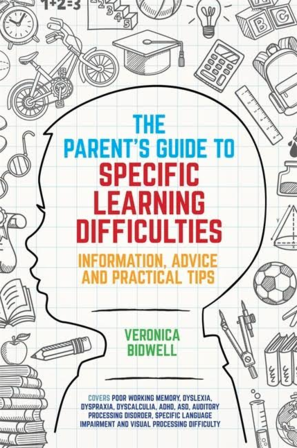 Information, advice and practical tips written in easy to read style.
Veronica Bidwell covers poor working memory, dyslexia, dyspraxia, dyscalculia, ADHD, ASD, auditory processing disorder, specific language impairment and visual processing difficulty.

Packed full of advice and practical strategies for parents and educators, this book is a one-stop-shop for supporting children with Specific Learning Difficulties (SpLDs).

Part one explains clearly what each difficulty is, how it can affect a child's learning and how to help a child to succeed despite their difficulties.

Part two includes a host of tips, tools and strategies to support your child's efforts in areas such as reading, writing, spelling and handwriting, as well as advice on motivation, confidence and managing life's setbacks.

Written by an experienced Educational Psychologist, this is the perfect guide for parents and carers who are looking for ways to support their child's learning.

ISBN 9781785920400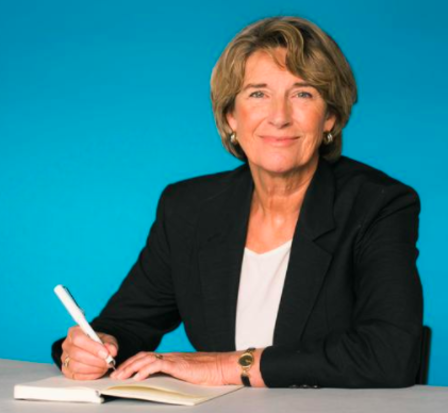 This is the book which Veronica has wished, over the years, had been available so that she could have given it to parents, teachers and other learning support professionals so that they could dip in to find answers and solutions to what can, at time, seem to insurmountable obstacles to a child's learning. 
Reviews
This is a terrific book. Veronica Bidwell's long experience and widely-recognised expertise is readily evident.  She is able to link these qualites with an up-to-date knowledge of the science of neurodevelopmental conditions, particularly to the extent to which various difficulties often exist alongside each other. This is complemented by her vivid case studies. There is much for parents in here, with practical advice which has been tested in the field. Yet this is more than a book just for parents. Those who teach children with specific learning difficulties will find this an illuminating read and I recommend it to them too.
-Professor Peter Hill MA MB BChir FRCP FRCPCH FRCPsych, Consultant Child and Adolescent Psychiatrist

This is the go-to book for parents with children who have specific learning difficulties. The book explains the varying specific learning difficulties and tells parents how to help. It is informative, practical and accessible without being patronising. It works either as a cover to cover read or as a book to dip into. If parents could spend a week with an educational psychologist asking every question they could think of, the result might be this book!
-Jackie Murray, Principal Educational Psychologist, Fairley House School, UK
 
A treasure trove of useful information and practical advice for the parents of children with specific learning difficulties and anyone who teaches them. Difficult concepts are explained in ways that are easy to understand and chapters conclude with helpful key points. Filled to the brim with inspiring and interesting case studies that make it a fascinating read. It really is a must have.
-Claudine Goldingham BA LLB (Dist.), a dyslexic and mother of two dyslexic and dyspraxic girls
 
Veronica Bidwell's inspirational "A Parent's Guide to Specific Learning Difficulties: Information, Advice and Practical Tips", which will doubtless become the bible for all, touches on a discipline which can, at times, seem over-complex and impenetrable - especially to troubled parents and teachers. Veronica brings her wit, charm and insight to her wealth of experience as an educational psychologist, working in mainstream and specialist schools. She has written what is essentially a textbook that is, not only accessible to all, but also a rollicking good read. I would chain this book to every parent's wrist. 
-Jo Petty, Director, The Dyslexia Teaching Centre, Kensington, UK
View your shopping basket or browse other items.
Other products you might be interested in