Neil Mackay Tour
21-29 May 2019
An international expert on teaching all children in inclusive settings is touring New Zealand in 2019.
His events sold out 3 years ago, so book now to avoid disappointment.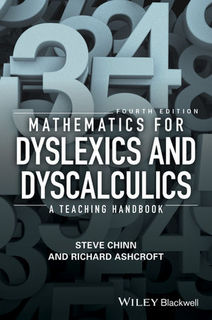 New book in stock now
A seminal handbook in the field for more than 20 years, this new and updated edition of Mathematics for Dyslexics and Dyscalculics contains the latest research and best practices for helping learners with numerical and mathematical difficulties.
$69.99 plus GST.