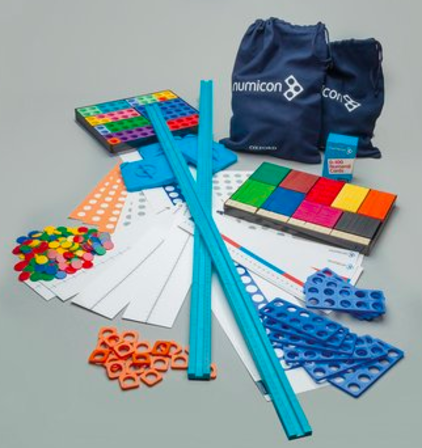 Numicon Big Ideas is a programme of additional sessions for small groups, focusing on key elements of the for students not meeting age-related expectations in Years 5 and above, and laying the foundation for success at Years 6 and above, including Secondary.
The key elements are: Place Value, Adding and subtracting, multiplying and dividing, Fractions and working with fractions, P
ercentages and decimals.

Please note: This is an introductory price available only for this year.
Big Ideas provides success for older learners.
Numicon Big Ideas is a programme of addional lessons for students not m,eeting age-related expectations in Years 5 and above.
Lays the foundation for success in Years 6 - 8 and on into Secondary School
Sessions are suitable for delivery from tutors, teachers and Teacher Aides and focus on strong re-teaching of the key topics using an active and practical approach.
The 12-week programme includes and initial assessment and 48 step-bystep sessions 
Written by a highly experienced team led by Steve Chinn
To read more about Steve, Click here
To download and sample, Click here
The Big Ideas Manual is accompanied by the Big Ideas Apparatus Pack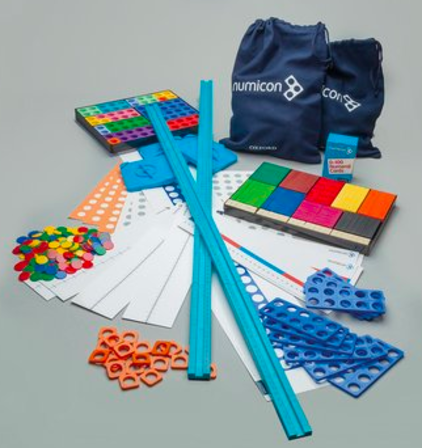 1 box of 80 Numicon Shapes
Extra set of 1 shapes (20)
Extra set of 10's shapes (10)
1 large set of Cuisenaire Rods
2 Feely Bags
4 Spinners
1 Bag of counters (200)
1 set of Numeral cards 0 -100
6 Baseboard double-sided laminates
2 Number rod tracks
0-100 Number Line
10's Laminated Number Line
0 to 1.01 Decimal Number Line 
Fraction Number Line Laminate