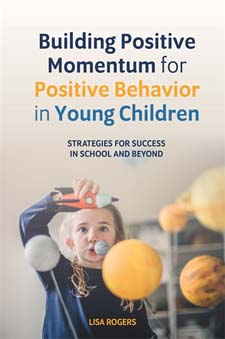 Strategies for Success in School and Beyond.

Providing practical solutions to common behavioural problems, this book shows how to use the positive momentum approach to encourage long-term positive behaviour among children aged 3-9.

Covering issues such as what to do when a child avoids doing work, when they engage in rough play, and when they won't stay in their seat, this book includes targeted behavioural strategies that start with the underlying foundations of behaviour and result in lasting positive change. Through real life examples, the book shows how educators can be role models for children, and how school staff can collaborate with families for success beyond the classroom. The book also includes information specific to working with children with special needs. Accompanying behaviour charts and goal mapping resources are available to download to help with tracking a child's progress.
ISBN 9781785927744
View your shopping basket or browse other items.
Other products you might be interested in