Learn to tell the time in 12 Hour and 24 Hour Time - 2 easy steps.
Features include:
1. Crescendo alarm that starts as a gentle beep and grows louder over time
2. Snooze button for extra 5 mins rest
3. Night Light - comes on over hours of darkness
4. Silent Sweep Movement that does not tick for uninterrupted sleep
The EasyRead Time Teacher Alarm Clock is a fully functioning alarm clock that also helps children learn to tell the time using our simple 3-step teaching system.
Features:
EasyRead Time Teacher children's electronic alarm clock with night light, 12 cm diameter. Ideal for children age 5+.
Designed to help children learn to tell the time. Supplied with a simple step-by-step teaching method, consistent with other EasyRead Time Teacher clocks and wrist watches.
Crescendo alarm, which starts with a gentle beep and gets progressively more urgent until it is turned off. Snooze button disables the alarm for 5 minutes before it starts again.
Built-in light sensor controls the brightness of the clock face, which glows gently in the dark. Pressing the Snooze button makes the clock face glow brighter, strong enough to see items on the bedside table.
Silent sweep movement so there is no annoying ticking. Ideal for a bedside clock. Battery operated – takes 3 AA batteries (not supplied).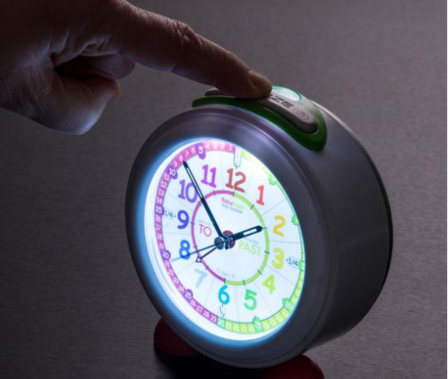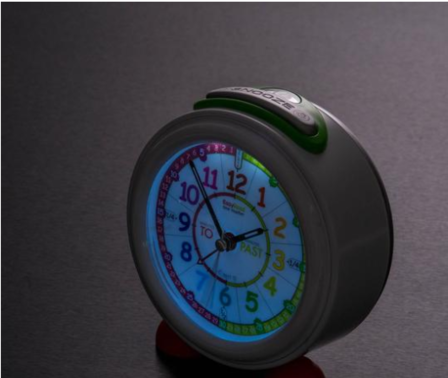 View your shopping basket or browse other items.
Other products you might be interested in