Wednesday 13 February 2019
Join us to become confident and capable in using the Numicon approach to teach to mastery and improve standards.
Our workshops and courses are designed to give you the opportunity to:
Familiarize yourself with the resources and the theory behind the Numicon approach
Appreciate the essential building blocks that underpin the key mathematical ideas
Explore the benefits of using Numicon with all children
Experience how the Numicon approach supports the aims of the NZ Curriculum
Explore the range of teaching support materials and tools essential to the Numicon approach in preparation for implementation, or as a refresher
Who should attend?
All teachers, RTLB's, tutors, TA's and MOE staff
This course is suitable for teachers, teacher aides, SENCOs, RTLB's, MOE staff and specialist tutors.  It is intended for teachers who are involved with classroom and/or remedial mathematics teaching.
The day will cover:
What is Numicon?
Bruner, CPA and the impact of using structured apparatus
Teaching resources, Apparatus knowledge
How does Numicon help children learn so easily?
Understanding number sense
Difficulties in understanding maths and dyscalculia
In depth knowledge and strategies with + - x ÷
Place value and fractions
Decimals and percentages
Getting started in your school, class, group, practice with Breaking Barriers, NIP and Big Ideas.
Planning and assessment, linked to the NZ Curriculum 
Comments:
Thank you Margi for a great day! Thanks for your passion and expertise which you've shared.
An exciting resource I'm keen to use.
Clearly explained activities with links to the learner and classroom.
Thanks for a fantastic day!
Hi Margi,
We (Tori & I) attended your course on Friday in Christchurch.
It was fab. You knew your stuff, could speak directly from your own personal experience, evidence and research and also your heart about Numicon.
We have invested in sets of Numicon for our Yrs 1-3 classes and we are now thinking about the books and online resources to support teachers and pupils further, in the classroom.
Thank you for an inspiring day. You have a wonderful approach which is honest and believable.
Ka kite ano,
Charlotte Baldwin
HELA Primary Maths
Amuri Area School
Note:  The Numicon Approach is a rich programme at all levels of maths education from early childhood to early secondary.  You may want to explore Numicon before attending the course. This includes:
Watching the videos on www.numicon.co.nz which gives an overview of the whole programme. 
A general internet search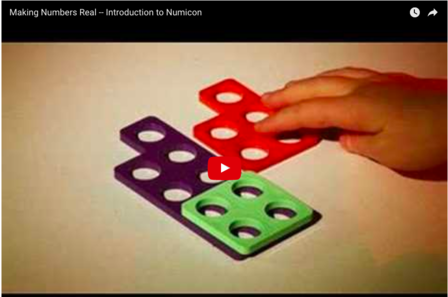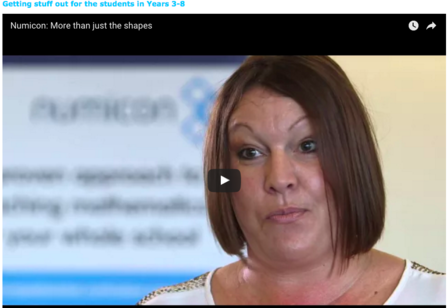 Further information can be found on the 'About Numicon' section of the website 
Spaces limited – booking essential.